found this site- www.penissizedebate.com
pretty interesting
-Methods of enlargement
This man shows the results of years of penis pumping. The gigantic testicles are caused by pumping them in a cylinder specifically designed for that purpose.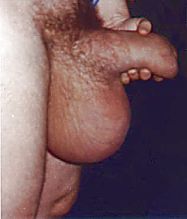 Then there is Penis Stretching with Weights or Devices
If you have the time (up to twelve hours a day) you can add length to your penis by stretching it with special devices or by hanging weights from it. The idea is that by applying sustained tension and traction, the cells inside the penis muscle will receive microscopic tears and then hopefully divide and multiply.
There are three main caveats to penis stretching. First of all it is extremely time consuming. To be effective, tension has to be maintained for up to twelve hours a day, seven days a week. Secondly there are the substantial risks. To stretch a penis you always need to somehow attach these weights or devices, by clamping something around the neck of the penis glans. This often cuts off the blood supply for a prolonged time, which can result in tissue death, infection, gangrene and even amputation. And lastly there is the general consensus that stretching is only effective for penile elongation. The thickness of the penis will stay the same or often even decrease.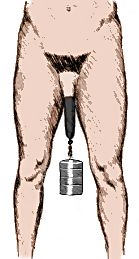 and of course Natural Penis Excercise:
The method is called natural penis enlargement, because it requires only the use of your hands. Penis enlargement exercises have been around for a few years now. They apply the same principles that theoretically make penis pumping and penis stretching effective, but combine them into manual exercises without the use of exterior force.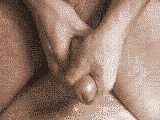 and it goes on and on
Just thought I'd share